Wholesome goodness
is here!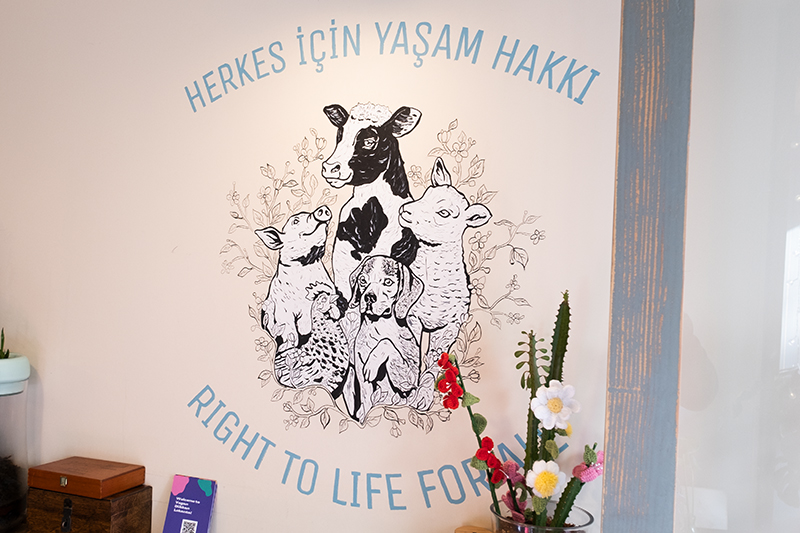 ALL VEGAN EATERY
Right to life for all!
By choosing us, you support our dream for a positive, fair, cruelty-free and healthy world. For the last 18 years, our vision is to show that it is indeed possible to live well and healthily without hurting animals.
Our Cafe, YOUR WAY
A warm & cozy place to have healthy food.
Here are some featured selections
from our menu..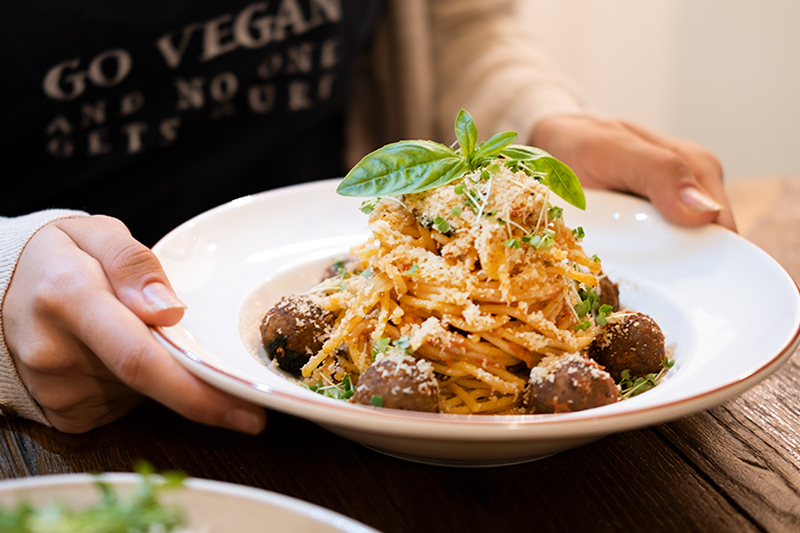 SPAGHETTI WITH "MEATBALLS"
Gluten-free spaghetti with homemade
tomato sauce, served with meatballs &
vegan parmesan cheese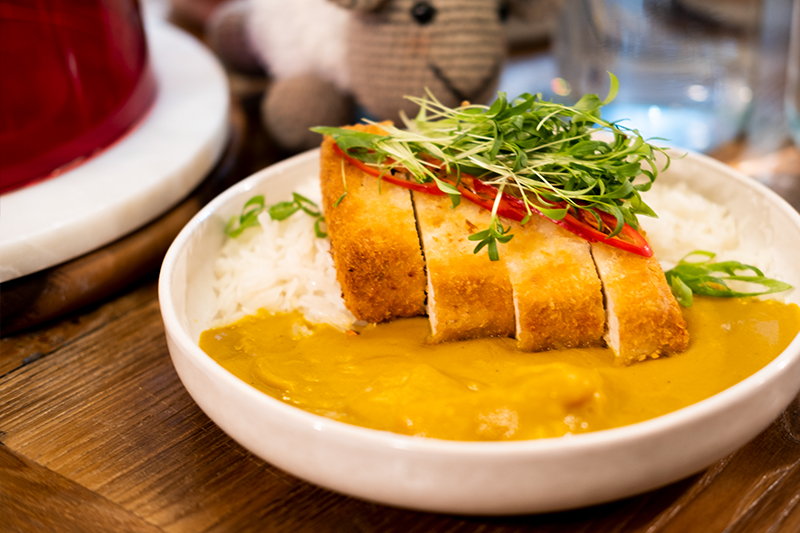 TOFU KATSU CURRY
A mild & flavorful curry dish with panko fried tofu, served with basmati rice, chili peppers and cilantro microgreens
SMOKED EGGPLANT
Smoked eggplants, vegan meatballs, roasted peppers & tomato sauce with herbs & whole grain bread gluten-free option available
DINE IN
Have a wonderful meal in a warm and welcoming atmosphere.
TAKE AWAY
Choose from our selection, and we'll pack it up for you.
PICK UP
Call or message ahead, and we'll have your order ready.
HAVE YOU SEEN OUR VEGAN SHOP?
Don't forget to visit our shop! We offer variety of vegan products for more than 18 years.